BOOKAHOLIC: OLATUNDE (BISHOP) ADEBIYI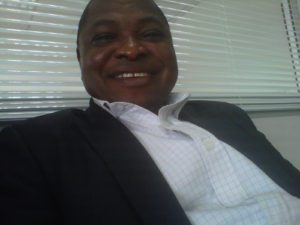 Bishop has been described as a warm, passionate and enthusiastic person who is excited about life. Someone, once referred to him as "cold pepper" while yet another considers him a "nice bully".
Lover of books and a voracious reader as a kid!  However, "the cares of this world", attempted and almost succeeded to assassinate this love for reading, alas, the Book Club came to his rescue.
Interestingly, Bishop holds a degree in Chemistry but has worked all his life in Sales and Marketing. He currently runs a printing outfit after leaving Onward Paper Mill Limited as Head, Sales & Marketing.
Husband of "Bishop-Ress" Bimbo and father of Bishop-Lett Teniola, he loves family deeply and considers family only second to our Lord, Jesus.
Bishop loves attending the book club meeting primarily because it's a place to meet people, let off stream amongst the very many 'beautiful and cerebral "Igi –Iwe" (literally translated book tree). It's a different world. And when he is not attending The Book Club meeting, you will find Bishop watching comedy old James Bond Movies and clowning around children and adults alike.
You might, perhaps also, catch him preaching a sermon in church.
Bishop loves the book club because it is FUN.  He loves the reading, coming together, the new discoveries, loves the company, conversation/banter.
You can find him on Twitter @BabaBishop