Like A Mule Bringing Ice Cream To The Sun- February 2017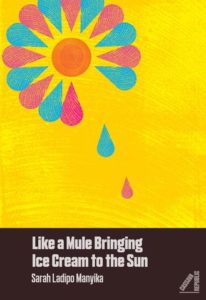 Dr. Morayo Da Silva, a cosmopolitan Nigerian woman, lives in San Francisco. On the cusp of seventy-five, she has a zest for life and makes the most of it through road trips in her vintage Porsche, chatting to strangers, and reminiscing about characters from her favourite novels. Until she has an accident, crushing her independence. Without the support of family, she relies on friends and chance encounters to help keep her sanity. As Morayo recounts her story, moving seamlessly between past and present, we meet Dawud, a charming Palestinian shopkeeper, Sage, a feisty, homeless Grateful Dead devotee, and Antonio, the poet whom Morayo desired more than her ambassador husband.
A subtle story about ageing, friendship and loss, this is also a nuanced study of the erotic yearnings of an older woman.