Short Story: WHAT CHANGED EVERYTHING? by Bit Bender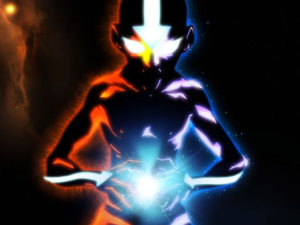 As I walk towards the van, hands behind my back, not voluntarily, he was on the floor gasping for breath and asking for water. Oh yes, it was a yellow Lagos commuter van, my hands cuffed with a piece of metal. I don't have to mention it was the MOPO taking me to their arena.  I've never been a troublemaker but I kept wondering how did it come to this, in my mind I was trying to play it all black.
Chilling at Banilux bar by Sabo area, sipping some Orijin waiting for my order; a plate of freshly spiced snail which has always been my evening favorite. A black ML 320 parked outside and a few of my friends stepped out of the jeep into the bar, within seconds a table of one suddenly became a table of six; Two of my friends and three ladies I'm just meeting for the first time. It's all good, I don't have any problem with software, the more the merrier. The order suddenly skyrocketed as guys were ordering Guinness and Yogurt with Asun and snail, while the ladies were ordering Snap, Smirnoff Ice mixed with Red Bull, cranberry mixed with Magic Moment, Fish and chips, Nkwobi, isi-ewu… we weren't complaining, they should eat very well, they will most likely need the energy later tonight. The music was subtle enough to make us wiggle while seated, it was all nice until one of the ladies said "I've been craving pizza for days now, you guys are getting us some right? thanks guys", and that phrase changed everything.
At first I pretended as if i didn't hear the request, for a second some form of auxiliary hatred ran through my spine considering all the ladies ordered for is still on the table and there she goes asking for Pizza, but then I had to suppress the anger. While I was still sampling the little being trying to figure out where the Pizza will go after what's on the table is gone, Ola leaned towards my left ear and whispered "Guy your babe said she wanted Pizza". I made a quick furious turn towards him, our eyes met and he could tell I didn't find that funny with my raised eyebrow and twitching upper lips, "when did we share the luggage such that I'll be the one to end up with Ijenicor? If she wants pizza after all these I'm sorry I can't deal". Ola busted like an over inflated balloon, laughing out loud and the rest on the table were wondering what just happened. He eventually calmed down and said "Dude, drive us down to Dominoes I'll just order takeaway for all", I told him if it's take away then once we are done here we could go there and buy and take it away but he insisted that's not a place to go to with crowd to avoid extra orders. I offered to drive him down there, we told the rest of the crew about the trip to Dominoes, we got up to depart when the same lady got up picked a can of Red Bull and said "you're going to buy pizza at dominoes?". In my mind surely I said "No, we are going there to order catfish" but it was too late for that, she already got up, then she said "I'm coming along", and maybe it was this second phrase that changed everything.
This was meant to be a 5-minute trip, we could see the building by the traffic light and she had to ask again "That's the building where do we park? let's park right upfront". My black face was already turning red, like seriously!? Who would ask a question and proceed to answer it by self? Ola on the other hand, was gullibly answering the questions maybe in a bid not to offend her before the "after party" that I have lost interest in. He's an art student, I don't blame him. The light turned green and while I was about to move she rolled down the passenger's window to throw out the empty can of Red Bull. I saw that from the rearview mirror and all I could say was "I wouldn't do that if I were you…", Ola quickly cuts in and told me to relax its not as if we are on the express. He was right, but then it was opposite the Army Barracks, she dropped the empty can and it got caught in-between the tires of an army's bike, falling him down. He got up furiously and shouted "You in the Picanto, you want to kill me? Come out now you're all dead". All dead? That's one word I'm not comfortable with, and yes I know it was us; it was our red bull and the only Picanto on the road. I swerved back to the main road from the parking lot and gassed it, heading toward Jibowu I could see the Army chasing us while he was communicating on the radio. Oh no! traffic gridlock ahead so we branched off at UBA Junction, lo and behold the officer took out his gun and fired two rounds at us, the first one missed while the other hit the passenger's window.
For a moment a silly thought ran through my head "you throw the red bull you get the red bullet, bulls eye!", but that didn't happen. She wasn't hit, it wasn't really a bullet. it was like a small piece of metal with blinking lights on it stuck to the cracked glass. I play lots of Call of Duty and my Cousin worked at the Abuja Armory hence I've seen this before, that is a tracking device. The lady started screaming "I've just been shot why am I not bleeding? guys we should stop I have a…". I looked at Ola and couldn't hold it back any longer, I started spilling it all out "if you hadn't agreed to the pizza deal, if you hadn't agreed that she come with us, if you hadn't allowed her throw that out the window, and if you had let me feed her to the officers everything would have gone back to normal". I told him we have a tracker on our car so we need to ditch it asap. By now I was already around Abule-Oja, I could still hear blazing sirens, I stopped in-between the street and told Ola to get out of the car and ditch the car tracker, he opened the door and took it off. Knowing if we stay there the location has already been recorded I took off as soon as he got back into the car. we maneuvered our way from Abule-oja to Fola-agoro, en route, Pako to Akoka road, linking Bariga and we connected back to 3rd mainland bridge. No more sirens it was fun to know, hence we decided to drive back to Sabo via Adekunle, thanks to the size of Picanto it was easy for me to shunt between other vehicles and streets.
Evasive maneuver was a success, or so we thought until we branched off Adekunle, only to be stopped at Alagomeji by a bunch of Fully Kitted mobile police jumping out of a yellow Lagos commercial bus. it was like a dream when we were flagged down and weapons were drawn as we were ordered to get out of the vehicle, "Na you dem send to dey Kill us abi?". How could they have set a road block for us this fast? Stupid Picanto is not popular on the road so it was easy to monitor, I guess. Before I could say sorry it was a mistake, I took one to the face, definitely the edge of a gun because it felt so hard and painful, but it wasn't, it was actually a slap that could retweet an adult's cry. It gave me a red eyeball right away and in seconds I felt like peeing. This is it, we are dead today was my thought, until one of them walked towards us and told them not to lay hands on us, he must be of a higher rank, because others had to salute him while walking towards us. I wish he had said that a few seconds ago considering I'm still hearing a C sharp ringing in my earhole. To my greatest surprise he looked at the lady with us and said "Rose, how are you, how is your dad, are these your friends?". I looked at her and asked why she didn't mention she has an officer as family, this could have been avoided, she said "I was trying to tell you we should have stopped but you wouldn't listen"
"Why would you run after knocking down an officer of the law? You guys wasted your fuel for nothing, thanks to the tracking device he shot at you". Oh really? maybe I guessed wrong when I said one missed the vehicle, considering Ola took out the other. I faced Ola and asked him "Obviously you ditched one of the trackers the other one was still active that was how they were able to track us". Ola looked at me and verified he'd done as I've instructed, he said "I checked I saw just one and I removed it from the car, it's no longer supposed to be working since it's not on the car", he reached into his pocket and brought out the tracker, showing it to me, he said "this is it I removed it I swear". Of a sudden the hatred towards the Pizza errand, the pain on my red eye and the newly discovered anger towards Ola found a meeting point on my foot. I shove my foot between his tights, knocking his balls back into his bladder. He dropped to the ground, trying to make a sound but his tongues felt heavy. The clueless art student didn't know why I had to kick him, the officer looked at his men and said "Pack up lets head back to base, a family is dragged into this, we will consider this a drill". Ope o! We are alive, then the Officer pointed at me and said "Arrest that one, he wanted to castrate a fellow citizen", he said I need sometime to think alone, told them to contain me, he still senses some anger in me.
I went down on my kneels begging the officer and smiling per second trying to convince him I'm no longer angry. He looked at me and said "that's not enough a reason, who knows what you will kick next, maybe a bucket?" I decided to play the last card and said "Sir I'm actually your niece's boyfriend". He paused, looked at me, then he turned towards Rose expecting a reply. Rose adjusted her clothes, packed her hair, pushed back her glasses, cleared her throat for what could change everything, and she said…
About BitBender: Booklover| Book Club Member |
Twitter/Instagram: @thebitbender