Short Story: OH, THE THING I HAVE TO DO! by Gbubemi Atimomo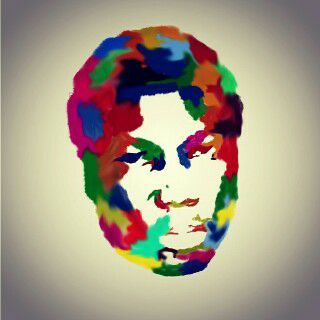 Tare was determined to stay in the United States by hook or by crook and she had thought it through before coming on holiday. She was staying with her Aunty Ujuwho had been in the states for the last twenty five years. In all of that time, her aunt had only visited Nigeria once; fifteen years ago. Being a nurse working on many long shifts with John Hopkins Hospital was extremely demanding and she barely had time for anything else except her catering business. Aaaah, the naija community valued Aunty Uju for making the best meat pies, egg rolls, and chin chins in the whole of Baltimore. In her fifties, she wasn't married and had never been married (well, that's not counting her marriage to that Mexican- American, that was only for her papers, besides they got divorced once she had her residency sorted).
"So Tare, wetin you go come do now as you no go just siddon for house like this o"… Aunty Uju was usually blunt but in a subtle way as she rarely hid her feelings. Knowing her, Tare was fully aware this wasn't a question, it was the opportunity for her to state her intentions.
"Aunty you know I don't plan to go back home, I have to do all it takes to make sure I stay here,notindeynaija". Tare's response was deliberate, Aunty Uju would have to handle this, after all, her father had begged her to ensure she took good care of his daughter.
"My dear, you sabi as I take do my own na? I found someone to marry so that is what we will do for you". This was news to Tareand caught her by surprise. She couldn't look Aunty Ujuin the eye"Aunty, I never knew, I thought there was a way it's done o, I no know say na so you do am". Aunty Uju chuckled quietly for about a minute while Tare, now a bit more confident, kept starring at her, a grimaced look on her face., hiding her disgust was hard. Suddenly, Aunty Ujulooked up and starred pointedly at her, and then burst out in an angry voice "you no wan do? If you no want, make you dey go back tonaija". Many things raced through Tare's mind within a flash. Marrying for papers was something she had considered as an option but never thought would be her only option. Was money going to be involved? Would she have to fulfil the marital vows? How exactly did Aunty Uju manage when she got married?Not wanting to further upset her aunt, she gave her response "Aunty, I will do it" her voice shaky but still aiming to sound confident. She repeated again, more confidently this time"I will do it, how do I find someone?".Aunty Uju gave her the side eye "no be say you get choice before sef. Anyway just leave that to me, I will sort it out".
Two weeks later, around 4pm on a cool Thursday evening, Aunty Uju calledTarefrom the hospital."Meet me in church this evening for 6pm, I have found someone". Tare hadn't thought it would happen this quickly so she didn't really know how to prepare. Did Aunty Tare find someone in church or would the person just come to meet them in church? Who was this guy? What would she say to him? How did he look? What would he expect from her? Should she dress up? Make-up? What if he was the simple type? So many questions ran through her mind as she hurriedly prepared to leave for church.
She caught the bus into town just as it was leaving the corner stop. She almost missed it and had to run while shouting for the driver to stop. Luckily she was wearing flats with a light brown knee length dress, so she was quickly able to put herself together in the bus. Her hair was swept up under a scarf, not the SUway but with a little bit peeking out on the left side. She got to church on time and rushed in for bible study. She could barely concentrate all through as her mind kept processing many thoughts. As soon as bible study ended, she got up to look for her aunt.
Finding Aunty Uju amongst the sizable crowd wasn't hard as she was fairly popular and already had a small crowd around her. She was standing next to the side exit with a tall, dark, and well-built guy, and a slightly smaller fair complexioned lady. From what she could see, the guy appeared quite dashing and for the first time she thought to herself, "maybe this isn't so bad after all". The guy turned sideways, almost as though he sensed she was looking at him and just at that moment, Aunty Uju saw her coming towards them. She pointed towards the exit so they all went out together.
"Tare, meet Karo and her brother, Jafa". She shook both their hands but allowed her hand to linger with Jafa's whilst gazing into his eyes, suddenly besotted. He looked a bit confused or maybe he was just shy, Tare wondered. Aunty Uju caught her gazing at him, cleared her throat, and gave her the side eye. "Tare, no be JafaI say make you come meet o, naKaro", and in that moment, reality hit her, like a bomb had been dropped onto her lap and her life had just ended.