Living Through The Leaves #LTTL2017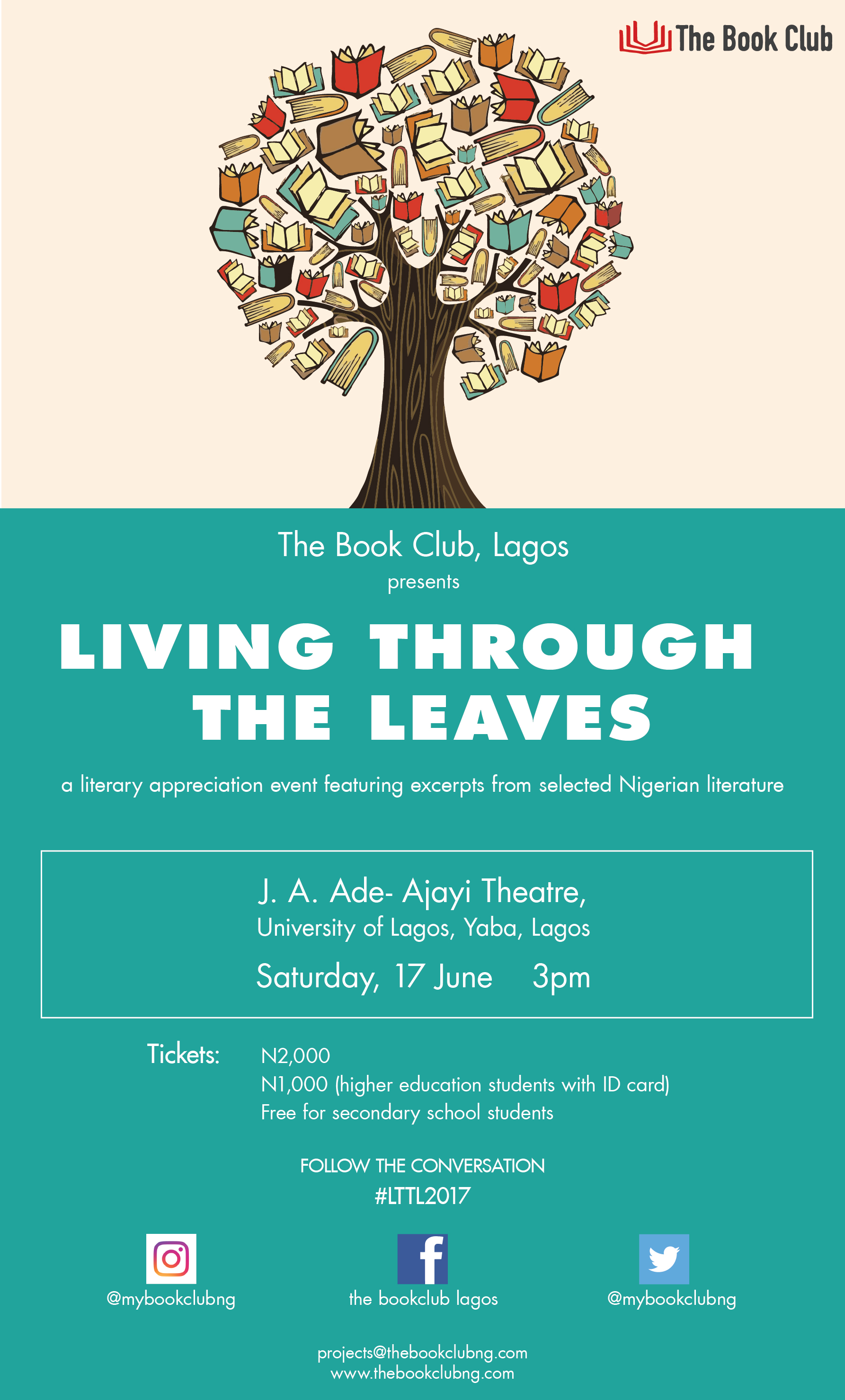 Our mission is to share some of the books we have enjoyed reading in the club to build a continually growing community of readers. In furtherance of its mission, The Book Club, Lagos is organising a literary appreciation event tagged "Living Through The Leaves".
The event will feature excerpts from selected Nigerian literature as a stage performance (monologues and drama), spoken word, and music!!! The cast is made up of book lovers who will be acting out various characters from the selected books. The event will take place at J. A. Ade- Ajayi Theatre, University of Lagos, Yaba, Lagos on Saturday, June 17 by 3pm. It is FREE for secondary school students, N1,000/ head (higher education students with ID card), and N2,000/ head (adults). Tickets can be purchased here on our website
You can RSVP here or on our facebook event page and also follow the conversation on social media (Facebook, Instagram, Twitter) via @mybookclubng using the hashtag #LTTL2017
We'll be honoured if you could attend.