Category Archives:
Monthly posts
Gr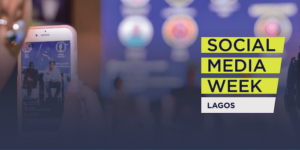 eat news folks, this month we will be joining several other organisations and individuals at the Social Media Week Lagos.
This year's global theme is "Closer", and it will be exploring the intensifying conflict between community and individualism.
The Book Club will be hosting a speakeasy session on Tuesday the 27th of February 2018 between 2.30 pm and 3.30 pm entitled "Reviews without Borders: Books, Social media & Community".
The speakers at this event will be our very own Unekwu "Neks" Nwaezeapu and renowned Author, Activist and Entrepreneur, Chude Jideonwu.
You can click here to search for the session and register to attend
June was a busy month for the book club. After months of rehearsals, planning and prayers, "Leaving through the leaves" finally happened.
For those who made it there, it was loads of fun seeing our selected books and their various characters come to live on stage and for those who didn't, we hope to share pictures and videos of the event with you in later posts.
We didn't leave June at that, we managed to squeeze in world renowned Nigerian author Chimamanda Adichie's Ted Talk turned book, telling us why we should all be feminists and we had a swell time reviewing it at the Yellow chilli in Ikeja GRA.
This month we will be reading and reviewing another Nigerian author, Ojay Aito's debut novel "Night of a red moon" and it promises to be a swell time.