BOOKAHOLIC: TOPE SADIQ (TORPEDO MASCAW)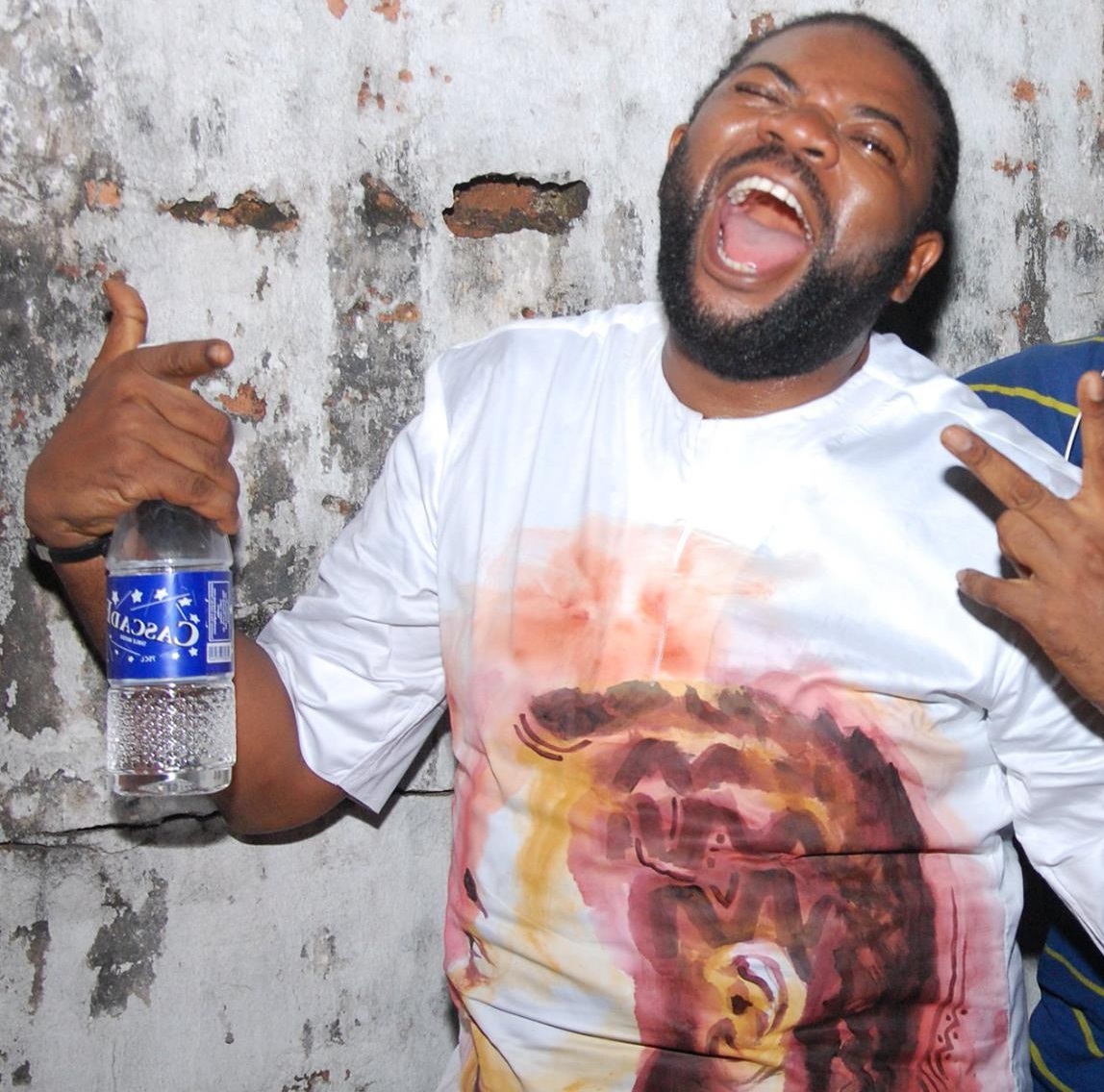 Even the sound of his name is weird.
Torpedo Mascaw, Compere, Poet, Composer, Actor, TV presenter, Radio Host and Chess player was originally named Tope Sadiq by his parents.
He is a master when it comes to spoken word and he is rated the best freestyle spoken word artist in Nigeria. He doesn't really have a style as such; he just says whatever comes to mind.
This tall and lanky child always knew that he was different. He was not a genius but he was a hyperactive happy child and he had this tremendous spirit that kept him going.
Tope attended the University of Ilorin where he studied Sociology and he worked at Airtel Nigeria for some years. He has always believed that there is more to life than a job and therefore spent most of his adult life seeking for FREEDOM of creative expression.
This damn fine cook is an average guy who wants to live a happy and easy life and a life pleasing to his creator.
Performing poetry live at open mic nights and at events brings him fulfillment.
He is a gracious supporter of every other poet he watches and that is why he started the Movement called Freedom Hall Nigeria (www.freedomhall.com.ng) some years ago. It is a platform where live music, poetry, spoken word, comedy, drama, written word and original thought could be expressed. He has compeered and performed at over 1,000 FreedomHall shows all over Nigeria, Ghana and the UK.
He is a Ted fellow and has spoken both at Tedx Victoria Island in 2012 as well as Tedx Lagos 2013.
What made him decide to join the book club? He has an eagerness to learn and hunger for knowledge.
You can find him on Twitter @torpedomascaw