BOOKAHOLIC: ADEGBINDIN BABATUNDE ABDULGHANI (ADESHINE)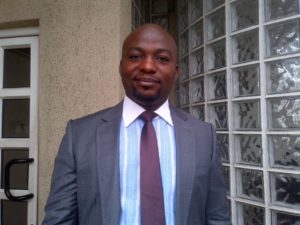 When Tunde is not attending the book club meeting, he is watching a stage play or on set of a soap opera or playing football or facilitating at a corporate training, or compering a wedding, birthday or learning the rendition of spoken words.
Adeshine holds an HND in Computer Science, a PGD in management, a certificate in Acting and is currently pursuing a Bsc degree in Islamic economics and banking. Presently an investment banker with a focus on non interest finance and a thespian at night. He Leads The service revolution team(a group of young minds exploring on a daily basis how to solve the problem of poor service delivery in Nigeria). He also leads the Adeshine theatrical koncepts team, where work is ongoing assiduously to bringing stage entertainment to all and sundry in an ethical way.From anchoring events, to wedding emcee and production of stage plays or performances, AbdulGhani looks out for delivery of exceptional service in all ramifications. Adeshine is presently learning and exploring spoken words rendition.
He loves the book club because it is full of weird, crazy but intelligent and fantastic people.  He loves the reading, coming together, the new discoveries, loves the company, conversation and most especially his babes (BolaGBunmi).
He is best known for being an "Jovial Orator". This Internationally certified customer service professional and Best Customer service representative Award recipient from PACE USA is a highly analytical and customer focused professional.
He served as the Vice President Membership of the Eagle Toastmasters (Public Speaking) Club, Lagos, Nigeria 2025/2016 Year. He speaks and trains in areas such as  Islamic banking, Customer service and Public speaking.
Personal mantra is 'You cannot know thyself until you know thyself-Socrates'.
 You can find him on Twitter @truexpressions1