BOOK CLUB MEETING, SATURDAY OCTOBER 29, 2016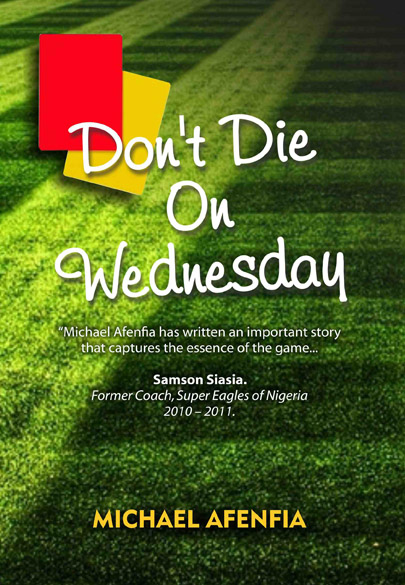 Our October book reading is "Don't Die on Wednesday" by Micheal Afenfia.
The book is a combination of fiction and reality, with real names and places like Manchester United, Tottenham, Old Trafford, London e.t.c
The author used an issue as contemporary as football to tell the infectious story of a successful young Nigerian who faced challenges that finally ended his career. It eventually led to issues with his marital and family life.
It is going to be an exciting day.
Join us at the meeting or let's discuss on line.
Date: Saturday, October 29, 2016
Time: 4PM
Send an email to admin@thebookclubng.com for an invite.