Monthly Archives:
October 2016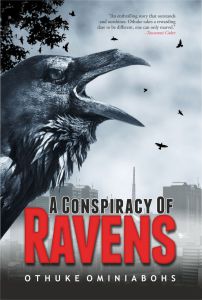 Our November book reading is "A Conspiracy of Ravens" by Othuke Ominiabohs.
A Conspiracy of Ravens is a thriller that digs into the unrest in the Niger Delta and draws a connection between it and the Boko Haram insurgency and the Nigerian Civil War.
We can't wait to discuss this book at the next meeting.